How to Check Glo Balance
Check Glo Balance – You Want to check your Glo data balance but don't know how? Do not worry about it anymore as this article will help you out.
Here, I will show you how to check your Glo data balance at ease and without Stress. You will also know the expiry date or validity period of your current plan, in case you have forgotten.
READ MORE: How to Check Etisalat Data Bundle
To check Glo data bundle balance code using USSD code: Dial *777#or *127*0#.
Check Glo data balance: Simply textInfo to
To check  Glo BIS subscription: Simply Text Statusto 777
The inquiry codes and message above will help you check the remaining data left on your subscription.
However, it is essential to note that the first two Glo data inquiry code & message will work on Android, iPhone, in short, any smartphone or internet-enabled device.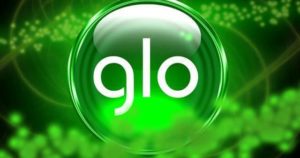 For the third step, it's specifically for Blackberry Glo Subscribers (BIS). However, the first step might also work on BB as well.
Also, you can check it on the website online, having followed the link hsi.glo.com. It is also the most used method of checking GLO data balance on iPad. Keep in mind that this code isn't intended for verification of bonus data on Glo tariff plan.
It is intended only for the paid Internet subscription. To check available bonus data on the Glo tariff, pay attention to other instructions.
READ MORE: How to Check Etisalat Balance 
Finally, this article will continually be updated, so you rest assured that you are getting Glo's current data Inquiry codes.
If you have encountered any problem while trying to subscribe to any plan or the codes above doesn't work, you can hit us up via the comment section.
Please if this article was helpful, let us know by using the comment section below and don't forget to share.
Remember: Sharing is caring.