How to Retrieve, Recover lost/forgotten 2go Password free
Recently, we created an article on how to create and sign up a new 2go account and the title of the article was 2go Registration Form – 2go Sign up Download Page .
The article is a comprehensive guide and tutorial that will help you download and install the latest version of 2go mobile and PC application effortlessly . "2go password recovery"
There is one common problem that most 2go users uncounter while using this mobile application , this problem is related to 2go password.
Most of them are found of forgeting their 2go password making it impossible for them to gain access to their 2go account . "2go password recovery" is one of the major problem most 2go users face and funny enough their are no comprehensive articles on the net that teaches How to Recover lost/forgotten 2go Password or how to get your forgot 2go password free of charge .
There are thousands of online publishers who have written thousands of article but they all refuse to give a link on how to Recover lost/forgotten 2go Password and how to download 2go .
Many 2go messenger users has been frustrated because their most valued 2go account has had been compromised resulting from their lost 2go password making thme to create another new 2go account and start all over again .
Meanwhile, there is a solution to this problem but the solution is not in multitude on the internet .
We are going to be teaching you the two methods to retrieve , recover your lost or forgotten 2go password . One mothod is free while the other require you to pay 30N .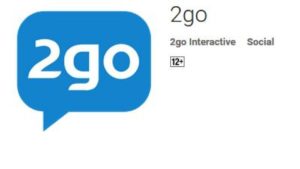 Steps on How to Recover forgotten or lost 2go password not free
1. Logon to your phone message editor
2. On the message  editor, type "2go password" without quote
3. Type 32120 in the recipient's box
4. Click on Send.
You will be charged N30 NGN by your nework provider
How to Recover forgotten or lost 2go password for free
Visit 2go official portal on 2go.com.ng using your Pc or Phone
When it opens make sure you  Select Kenya as your Country
Then Select English as your Language.
Click on the "Get Help" link
Click on "I forget my Password/PIN" option.
After clicking on "I forget my Password/PIN" option , You will be asked to Provide your Mobile Phone Number, you are go enter your mobile number in an International Format e.g  start your number with 234 — as you can see here 2348052242236, Then click on the Proceed Button.
An SMS will hit your Phone within 10secs containing your new 2goPassword.
Incoming Search Terms
how to retrieve 2go password with another sim
2go password to 32120
2go password 34014
unlock my 2go password
how to retrieve 2go password online
how to retrieve 2go password without paying
2go password hacker
2go password stealer