How to Check Etisalat Balance (Both Airtime and Data Balance)
Check Etisalat both Airtime and Data Balance – Below is the complete steps on how to check Etisalat both Airtime and Data Balance without asking anyone for it.
9Mobile formerly called Etisalat is still one of the top service providers in the country, and they also provide the Fastest data browsing Service in the country.
It is Always difficult to memorize all these codes. Hence the reason for writing this article on how to check credit And Data balance on 9Mobile network is made simple.
READ MORE: How to check Your Glo Number
This method works on all devices that support access to the internet, and the shortcode is very reliable and easy to use.
Once done, your data balance, as well as the expiry date of your data subscription, will be displayed on the screen of your phone.
How to check your Etisalat data balance on your phone, dial *228# or *232# or text BAL to 228, and you'll receive a message that contains the data balance.
On the other hand, Blackberry smartphone users can dial *399*2# to check their Etisalat (9mobile) BIS data balance. Another way is to check via the official app.
All you have to do is to download the app on either Android or iOS via your phone's app store. Register with your phone number on the app.
Then, you can either check your 9mobile data balance or check your airtime balance on the app. Etisalat (9mobile) apps allow you to manage your account dashboard.
The last way to check your data balance is by calling 9mobile customer care number: 200 or 08090000200.
Anyways, downloading the apps has proved to be the best way to check your data balance on 9mobile or Etisalat.
This method is also easy to use and works on all devices that support access to the internet.
READ MORE: How to Check Diamond Bank account Balance on Your SmartPhone
To check 9mobile data balance via SMS. This can be done by merely sending INFO to 228. After sending, you will then receive an SMS showing you your data balance and Expiring Date.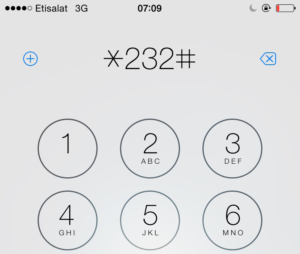 The above information is for checking data balance on 9mobile. The shortcodes cannot be used to check data bonuses on the 9mobile tariff plan.
So there you have it! Feel free to share this article using any of the social media links above or below this page. Your friends on social media may need this.
Whether you are a prepaid or post-paid subscriber, it's the same code to check your airtime account balance on the 9Mobile network.
Dial *232# on your phone and send it.
Your account balance/airtime credit is displayed on your phone immediately within seconds.
An SMS of the account balance will be sent to you.
Your airtime balance is displayed on the screen and sent to you via SMS.
This is the fastest way to check 9Mobile credit balance.
If you've One way or the other, you have forgotten how to check credit balance on 9Mobile network, especially now as they are no longer called etisalat. I will advise you to put the above guide into practice. This happens to us all.
Please, if this article was helpful, let us know by using the comment section below, and don't forget to share.
Remember: Sharing is caring.