There are many apps manufactured together with a mobile phone which are usually not able to be uninstalled by the user why? because your phone might mis-behave if you uninstall these apps, it's a normal thing but there are still some apps which are not manufactured with the phone but still yet it can not be uninstalled and these apps are installed by other apps which has ads(advertisement) and other auto-running features on them.
Anyway you can see how to uninstall manufactured or stubborn apps, that not really the main purpose of this post.
Today i am going to show you some apps which you have to uninstall immediately before it damages you phone, although you might not notice but this apps damages a device in a gradual process until it finishes it's mission.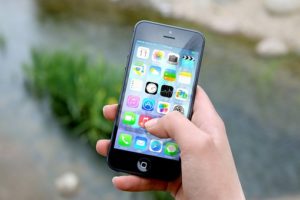 TYPES OF APPS YOU SHOULD UNINSTALL NOW
1) Auto-start Apps
Apps that keeps on running with out permission, it's not manufactured with the phone, it has no valid value, No user permission and others.
This apps are usually installed most times by people due to it's been introduced to them because of one good feature or another but, they refuse to discover the bad features in the app which are very harmful to a mobile phone.How uninstall this Apps
Go to Settings-> Apps-> "ALL" or "Downloaded Apps" click on the apps you wish to unistall and uninstall them.
2) App with Ads
This app are associated with running/auto-start apps, it usually shows some pop-ups of games and apps that are available for installation and this apps that pop-ups for download possibly has the same features with that of the generator such as Auto-running, Ads displaying etc. So it's very harmful to install these kinds of apps. You can see how to uninstall these apps above.
3) Apps With Max Ram Requirements
You should learn to stay away from apps that requires too much RAM, this can also result to another problem in your phone. Apps such as;
Also Read: Top 9 Most Influential Tech Blogs in Nigeria
Games with OBB+APK: These apps consumes ram alot and the main problem why you can't clear the app data is that, if data is been cleared you will you loss all your game progress. So i advice you to not install it at all if you do not have more ram storage.
VPN Apps: It's very difficult to stay away from this apps why? because most of the free browsing tricks and others are usually connected with VPN apps, so i advice you instead of removing you can always "Clear App Data" or even Uninstall and install back when you have a new cheat available.
There are also some apps that have higher ram consumption, so it's best for you to delete and stay away from them for your mobile phone safety.
4) Mobile Launcher
Phone launchers is a good idea for a mobile phone, but downloading the wrong launcher is the main problem because when you download a launcher that doesn't suite the need of your phone it contributes to harmful problems to the phone, and it may take a while before you notice this, but it must surely develop a fault. So i advice you to make use of the built-in mobile Launcher cause it's the best that suites your mobile phone.
CAUSES OF THIS APPS
As a result of all the above listed problems, the mobile phone develops these habits below:
1) It Reduces Random Access Memory(RAM)
2) It Seizes Phone Speed
3) Phone Battery dies before reaching its regular extent.
4) High temperature: it makes phone system warm or very hot.
5) More other issues.
With the above listed apps you can now use and enjoy you smart phone safely without any further problem.