Hosting is very important when creating a website. If you do not use a good hosting company to host your site then you are going to have lots of problem down the line.
 In this article we are going to be specifically looking at Top reliable hosting companies in Nigeria.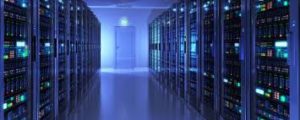 –>
Whogohost: Whogohost is like a household name to most Nigerian based education, fashion, food and entertainment bloggers. Being one of the pioneers of modern web hosting in Nigeria, Whogohost does deliver good server up time, good customer support and tech heads with all basic technical knowhow in the business of hosting. You can visit their official site at www.whogohost.com
!!!!!!!!!!!!!!!!!!!!!!!!!!!
 

QServers

 : They are one of the top domain name registrars and reliable webhosting companies in Nigeria.
You get a free custom domain Name for Hosting your site with them. 
Click the Link above To use Qservers
Web4Africa: Web4Africa is a top web hosting company in Nigeria, they accept payment in Naira (NGN), Nigerian ATM cards (viz : verve, visa, Master card), direct deposit and other Nigerian friendly payment systems.
They have been in the web hosting industry for so long and so they know the nitty-gritty of web-hosting and domain name registration.
You can visit their official site at www.web4afric.ng
 Smartweb:  Smartweb is also a reliable webhosting company in Nigeria. They have improved customer support and 24/7 phone support. You can visit their official site at www.smartweb.com.ng
 Syskay: is one of the oldest Nigerian webhosting company, their quality of service has always stood the test of time.
You can visit their official site at www.syskay.com
 Registeram: Registeram is both ICANN and NIRA accredited and has been in the hosting business for long. You can get good servers at affordable prices.
You can visit their official site at www.registeram.com.ng
These are just a few of the webhosting companies in Nigeria. The common features between all of them is that :
They all accept Nigerian friendly payment methods for their webhosting services
Their servers and web services are priced in Naira
You can buy .NG domains from them (NIRA accredited ones)
They all offer phone support via regular mobile phone lines