How to Watch GOtv on Mobile Phone – iPhone,  iPad, Tablet, Android 
It no longer news that GOtv and DStv is now the most competitive satelite Television service provider in Africa because of the interesting programmes they always have in stock for their subscribers .
The biggest and most interesting time has come for GOtv as you can now watch your GOtv programmes on your mobile phone and all you are require to do is download GOtv  mobile application

DStv as a close substitute to GOtv also have application that you can use to watch their programmes on your mobile phone , and to watch this you are to download DStv App so that you too can start enjoying this luxury .
Now that GOtv can be accessed using mobile phone , everybody is eager to download the application especially the GOtv subscribers.
I know most of you are already eager to download this GOtv mobile application so that you can start watching your GOtv on your mobile phone anywhere you are .
As long as you are GOtv user or subscriber you are elegible to watch your GOtv satelite on your mobile device as long as your subscription is still valid .
Recommended: Learn How To Clear Error Codes on GOtv
Not long ago GOtv Nigeria introduced a new upgrade of their GOtv satelite , this upgrade enable all GOtv users to watch their GOtv ditch on their mobile phone irrespective of their location .
Since the introduction of this service, several Gotv users has been contacting us trying to arm themselves with the necessary information on how to Watch GOtv on Mobile Phone, we have finally decided to come through for them today .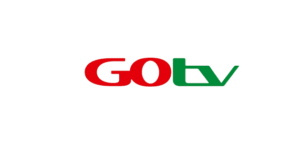 Well, you don't really need to panic as the essense of this article is to teach you how you can access Gotv on your mobile phone effortlessly .
At this point , we want to keep the ball rolling . Needless to add , Startimes and DStv also have their Mobile App and once your subscription is still active you can connect your card number with the mobile app and start watching any channel that you wish .
Supported Mobile Devices for Watching Gotv
Walka 3.5i
This is a handheld television. No other device is required to view GOtv Mobile. GHS 199
Walka 7
The Walka 7 is a portable TV with a 7" viewing screen providing digital visual and audio quality. GHS 294
Drifta Wifi
The Drifta is a mobile TV decoder that receives DVB-H signal and converts it into a Wi-Fi signal for Wi-Fi enabled viewing devices: laptops, PCs, tablets and smartphones. GHS 189
Don't Miss: How To Check Data Balance On Etisalat, MTN, Glo, Airtel Network With Code  
Drifta USB
The Drifta USB is a mobile TV decoder that receives the DVB-H signal for viewing on laptops and PCs. GHS 118
iDrifta
The iDrifta is a mobile TV decoder that receives DVB-H signal for viewing on iOS devices. GHS 156
How To Activate Your GOtv Mobile Device Subscription
Follow this steps to Activate Your GOtv Mobile Device
1. You are advised to sufficiently charge your GOtv Mobile device (phone)
2. After switching it on , then extend and position the antenna vertically for better reception.
3. Send in SMS form  the following — ACTM CASnumber — yourmobilenumber to 4688 .
4. CAS number begins with 4 and is found on the back of your GOtv Mobile device.
5. For example, SMS ACTM4122748 08052242237.
Don't Miss: How to Open a Domiciliary Account With Gtbank, Zenith Bank And Firstbank
If you have been longer and lingering to watch your GOtv on Mobile Phone whether iPad, Tablet, Android & iPhone , this tutorial will help you do that .