How to Check Your Gtbank Account Balance With Code On Mobile Phone Without Internet
Do you want to check your Gtbank Account Balance ? if yes then hole up because you don't have to visit any Gtbank close to you as you can check it on your mobile phone by simply using simple code and your account balance will be sent to you in form of SMS.
READ MORE: Date and catch more fun on Flirchi
Code To Check GTBank Account Balance On Phone
Today, we are going to be learning how to Check Your Gtbank Account Balance with code on your phone Via SMS.
Not long ago, Guaranty Trust Bank (GTB) or Gtbank introduced a new feature that enable their customers check thier account balance from the comfort of their home and offices using simple USSD code on their phone through SMS without internet.
In time past , if you want to know you account balance you must have to go to the bank personally to do that but things have breaken out of the norm .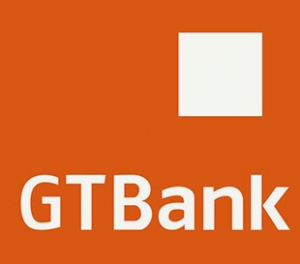 These days you don't have to go to the bank to Check Your Gtbank Account Balance because you can check it right away on your mobile phone with code via SMS even without internet connection on your device.
All thanks to the periodic upgrade of GTbank to give their customers a better experience , you don't even have to text or send text message to get your gtbank account balance.
READ MORE: How to Register on Hitwe
Guarantee trust bank is no doubt making things easy for their customers through USSD code.
You can check your GTbank account balance any time with your mobile phone irrespective of the mobile phone you are using be it Nokia touch light, samsung galaxy Guaranty Trust Bank Nigeria GTBank customers can access banking services without having to visit a branch office of GTbank.
What i am saying is that if you bank with GTB or you're a GTB account holder you can easily check the balance of your gtb account from the comfort of your home, at work or abroad because GTB is an international bank.
Infact, there are several other nice things you should know.
You can transfer money, pay startimes bills, buy airtime etc from your GTBank account without having to go to the bank as far as you have your Token with you .
If you don't have GTB token visit any GTB branch closer to you and request for one .
READ MORE: Waptrick Free Download 
How To Check Your Gtbank Account Balance Via SMS Using USSD With Your Mobile Phone Without Internet
#To check your GTBank account balance , dial *737*6*1#
#You will be asked to insert the last 4 digit on your ATM Card.
#Input that and your account balance will display
Please note that gtbank charge #10 for each check incase you get any alert notifying you of the debit .