Knowing how to check Etisalat data balance bundle isn't hard at all. In fact, It is as simple as ABC.
To begin with, you will dial a single code to check your Etisalat data balance credit.
Thanks to the internet and our website, you can quickly learn how to check Eitsalat Nigeria data banalce code.
Note: Each Nigerian mobile network has its own unique code. The code shared here works only on Etisalat and allows you to know the following:
*. Know how much data you have left
*. Know the date of your data expiration etc.
Once you know the stated information, you can then take measures on mobile data managing and save the rest of the data.
Getting to know the expiration data, also allows you renew data before it is exhausted.
Now that you know the benefits of checking Your Etisalat data balance or 9 mobile data balance, we can now move to the focus of today.
ALSO READ: How to Check MTN DATA balance in Nigeria for FREE
How to Check Etisalat Data Balance
To check your Etisalat data balance on your phone, text BAL to 228 or dial *228# or *232# and you'll receive a message that reveals the data balance.
Blackberry users, on the other hand, can dial *399*2# to check their Etisalat (9mobile) BIS data balance and see it.
The third method of checking unused Etisalat data is to download the app on either Android or iOS via your phone's app store and then proceed to Register with your phone number on the app.
Once registration is complete, you can check your airtime balance or 9mobile data balance on the app.
Etisalat now 9mobile app allows you to manage securely your account dashboard.
While the last method of checking your Nigerian Etisalat data balance, is by calling 9mobile customer care number: 200 or 08090000200.
In my experience, downloading the apps has proves to be the best way to check your data balance on 9mobile or Etisalat.
What You Should Know About Etisalat To 9mobile
For a while, Etisalat mobile company has been under serious pressure as a result of its owed debt. But NCC and CBN came to the rescue of the network service provider, even though there had been some allegations that the banks took over the firm.
For beginners, Emirates Telecommunications Group Company (Etisalat Group) owed a whooping (about N541.8 billion) obtained in 2015, from major banks in Nigeria.
To cut the long story short, Etibaba decided to leave Naija for good, but gave it users 10x bonus of recharge 3 weeks before it left.
At the end of the 3 weeks, Etisalat left the country and the company was rebranded to "9Mobile" But things has never been the same, their customers keeps crashing down on every NCC statistics.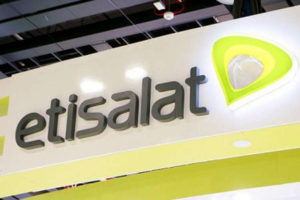 When to Check My Etisalat Data Balance?
The best time to check your Etisalat data bundle balance totally depends on the 9mobile data plan you subscribed to.
If your plan is daily, you can check everyday. But if It is Etisalat weekly plan, then you need to check your 9mobile data plan every 3-5 days.
Then, if your plan is a monthly one, you need to check it every week to know the current data balance and actual expiry data.
CONCLUSION
Thanks for reading thus far. If you have any comments, suggestions or questions on how to check Etisalat Data balance for Daily, weekly and monthly plans, please do leave us a comment via the comment section. We will get back to you as soon as possible.
Cheers!