Process of Getting a Home Loan
Introduction
Obtaining a home loan can be a significant milestone in your journey towards homeownership. It is a complex process that requires careful planning, research, and understanding of the various steps involved. This comprehensive guide aims to provide you with a step-by-step walkthrough of the home loan application process, enabling you to navigate through it with confidence and ease.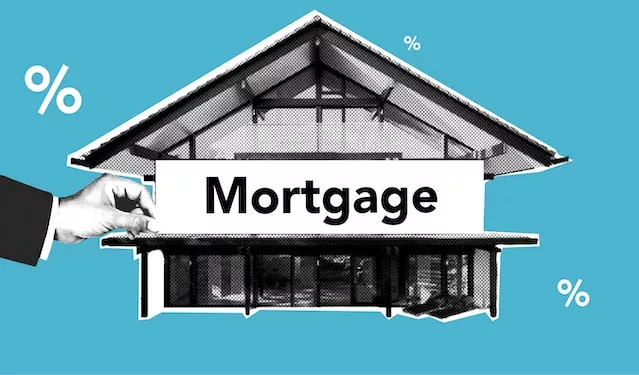 1. Assess Your Financial Situation
Before embarking on the home loan journey, it is essential to assess your financial situation thoroughly. This step will help you determine your borrowing capacity and set realistic expectations. Here's what you need to consider:
1.1 Evaluate Your Credit Score
Lenders heavily rely on credit scores to assess your creditworthiness. A good credit score increases your chances of securing a favorable home loan. Request a copy of your credit report from credit bureaus and review it for accuracy. If there are any errors, ensure they are rectified promptly.
1.2 Determine Your Budget
Calculate your monthly income and expenses to determine the amount you can comfortably allocate towards your mortgage payment. This exercise will give you a clear idea of your budget and help you avoid financial strain in the future.
2. Research and Compare Lenders
With your financial situation in order, it's time to research and compare different lenders to find the one that suits your needs. Consider the following factors:
2.1 Interest Rates and Loan Terms
Interest rates significantly impact your monthly mortgage payments. Compare the rates offered by various lenders and understand the terms and conditions associated with each loan option. Look for a lender that provides competitive rates and flexible repayment terms.
2.2 Loan Programs and Options
Different lenders offer various loan programs tailored to meet different needs. Familiarize yourself with the available options such as fixed-rate mortgages, adjustable-rate mortgages, FHA loans, VA loans, and more. Choose the one that aligns with your financial goals and preferences.
3. Get Pre-Approved
Getting pre-approved for a home loan is an important step that demonstrates your seriousness as a buyer and provides you with a clear understanding of your purchasing power. Follow these steps to obtain a pre-approval:
3.1 Gather Required Documents
Lenders typically require documentation such as proof of income, tax returns, bank statements, and identification documents. Collect these documents beforehand to streamline the pre-approval process.
3.2 Submit Your Application
Complete the lender's pre-approval application form and submit it along with the necessary documents. The lender will review your application, assess your financial information, and determine the loan amount you qualify for.
4. Find Your Dream Home
With your pre-approval in hand, you can confidently begin your search for the perfect home. Consider the following tips during your house hunting process:
4.1 Define Your Needs and Wants
Make a list of your non-negotiable requirements and desirable features in a home. This will help you narrow down your search and focus on properties that meet your criteria.
4.2 Engage a Real Estate Agent
A reputable real estate agent can guide you through the home buying process, provide expert advice, and help you find suitable properties within your budget. Collaborate with an experienced agent who understands your needs and priorities.
5. Finalize Your Loan Application
Once you've found the home you wish to purchase, it's time to finalize your loan application. This step involves providing additional documentation and working closely with your lender. Follow these guidelines:
5.1 Provide Property Information
Share the details of the property you intend to buy with your lender. This information includes the address, purchase price, and any other relevant details. The lender will use this information to conduct an appraisal and assess the property's value.
5.2 Complete Loan Application
Fill out the loan application form provided by your lender. Ensure that you provide accurate and up-to-date information regarding your employment, income, assets, and liabilities. Any discrepancies or incomplete information may delay the loan approval process.
5.3 Pay for Appraisal and Inspections
Arrange for a professional appraisal of the property to determine its market value. Additionally, schedule a home inspection to identify any potential issues or repairs that may affect the property's condition. These steps protect your interests as a buyer and provide the lender with assurance regarding the property's value.
6. Loan Processing and Underwriting
Once your loan application is submitted, it undergoes a thorough review by the lender's underwriting team. This step involves verifying your financial information, assessing the property, and ensuring that all requirements are met. Here's what to expect:
6.1 Document Verification
The lender will verify the information provided in your application and supporting documents. They may request additional documentation or clarification if needed. It is crucial to promptly respond to these requests to avoid delays in the approval process.
6.2 Property Assessment
The lender will review the property appraisal report and ensure that the value aligns with the loan amount. They will also assess the property's condition and may require additional inspections or repairs if necessary.
6.3 Reviewing Debt-to-Income Ratio
Lenders consider your debt-to-income ratio, which compares your monthly debts to your income. They want to ensure that your financial obligations are manageable and that you can comfortably afford the mortgage payments.
6.4 Loan Approval and Conditions
Upon completing the underwriting process, the lender will issue a loan decision. If approved, you may receive a loan commitment letter outlining any conditions that must be met before the loan can be finalized.
7. Closing the Loan
The final step in the home loan process is the loan closing. This is where you sign the necessary paperwork, pay any remaining fees, and officially become a homeowner. Here's what to expect:
7.1 Reviewing Closing Documents
Prior to the closing date, you will receive the closing disclosure, which outlines the terms of the loan, including the interest rate, monthly payments, and closing costs. Carefully review these documents and seek clarification on any aspects you don't understand.
7.2 Schedule the Closing
Coordinate with your lender, real estate agent, and the closing agent to schedule the closing appointment. This meeting typically takes place at a title company, attorney's office, or escrow agent's office.
7.3 Closing Day
On the day of closing, bring the necessary funds for the down payment and closing costs. Review the loan documents, sign where required, and provide any additional documentation requested by the closing agent. Once all the paperwork is complete, the loan funds will be disbursed to the seller, and you will receive the keys to your new home.
for the interruption. Let's continue with the article.
Also See: 7 Tips for Choosing the Right Type of Mortgage for Your Dream Home [NEW]
Conclusion
Navigating the process of obtaining a home loan can be overwhelming, but with the right knowledge and preparation, you can streamline the journey. This step-by-step guide has provided you with valuable insights into each stage of the home loan process, from assessing your financial situation to closing the loan. Remember to research and compare lenders, get pre-approved, and collaborate with professionals who can guide you along the way. By following these steps, you'll be well-equipped to embark on the exciting path to homeownership.