How do I root Android 6.0 without pc?
1. Using iRoot
iRoot is one of the best android apk to root android phone without any need of jcomputer/PC.
iRoot is a popular name among power-android users. Its a Chinese app, but there are many mods available for this app in English version.
In many, last years, iRoot made a great position its users as they are continously providing updates to its users to support more newer models too.
Have you ever heard of Vroot? I am damn sure that must be aware about this popular software to root android device in one click.
iRoot APK is developed by the developers of Vroot to provides more flexibility to users.
Steps to root android phone using iRoot:
First of all, Download iRoot from above download button.
Once, you have successfully download iRoot APK file.
Tap on this file to install it in your android phone.
So, now you have installed iRoot in your android mobile.
Open iRoot application in your android phone.
Tap on I Agree.
Now, Simply click on Root button in the iRoot app.
It will root your android phone successfully now.
Below, We are listing 10 methods to root android phone without computer. I have personally tried all of below 10 methods first and then shared it here.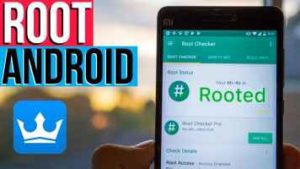 All of 10 methods requires APK file to be downloaded from buttons listed there.
2. Using FramaRoot
This is the top-most app which comes on Rank 1 when we talk about rooting any phone without PC. This APK is still best APK ever to root any mobile without PC/Computer.
This app has rooted thousands of devices which support its exploits. This app is a must try for every phone.
Framaroot has many exploits to root any android device without PC/Computer. Most of the exploits of Framaroot are created for MTK chipset android phones though.
Follow below methods to root your android mobile via Framaroot.
How to use Framaroot:
Download Framaroot from above link. (Just, click on above link to download Framaroot).
Install APK in your android phone and Open Framaroot from app drawer now.
Simply, Click on Boromir and Wait until It does not show Su Installed successfully.
How to root android phone using Root Master:
Download Root Master apk from above button.
Take backup of your device.
Install APK in your android phone. (Make sure you have enabled Unknown sources in settings)
Open Root Master application in your android phone and Click on Tap to root.
Just wait for some minutes and restart your android phone now.
How to check if device is successfully rooted or not?
Are you confused that whether you have rooted your android phone or not.
In this section, I am going to tell you name of a app which will tell you how you can check whether your android device is rooted by using above APK or not.
First of download and install ​Root Checker from Play Store.
Open this app and click on Verify Root.
If your android phone is rooted successfully then it will show that Congratulations, Root access is successfully installed in your android mobile.
How to Root Android 6.0.1 Marshmallow Firmware via CF-Auto-Root
CF-Auto-Root is a very useful root tool for Android, especially for SAMSUNG devices. ODIN is the ROM Flashing tool.
1. Download CF-Auto-Root and ODIN first.
2. Before rooting, make sure that your the bootloaders is unlock. Because locked bootloaders may cause a brick device when rooting.
3.Connect Android device to PC via an USB cable
4.Hold volume up&down& at the same time
5.Click on the script file from CF-Auto-Root directory which matches your desktop OS
6.Then waiting for the finish.