GLOBACOM Nigeria has intruduced a new upgrade and it is called GLO 4G LTE , on this article we are going to be familiarising our readers with this new GLO 4G LTE Data Plans and how to activate GLO 4G LTE Service on Smartphone that supports the 4G LTE  network because it doesn't work on all devices.
Just recently , one of the biggest Telecommunication network in Nigeria, GLOBACOM has come up with a new upgrade which is from the normal Glo 3.5G to 4G LTE  network .
READ MORE: Yahoo Registration Sign Up Page
Meanwhile several GLOBACOM network users has complained that Glo 3.5G is very slow and unable to open large pages especially websites that doesn't have mobile version .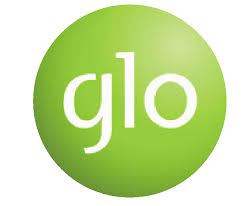 Most Glo internet users has urged the company to upgrade their network and they have finally did it by going form Glo 3.5G to 4G LTE  just like Swift 4G LTE and Smile 4G LTE network that is now taking over all NIgerian states becuase of it super fast internet speed .
Those poeple that have been craving to taste this network , it is now time to know how it feels to use 4G-LTE network on mobile phones .
I created this article to expose to our readers all GLO 4G LTE data plans and how to activate GLO 4G LTE Service on Smartphone that supports the 4G network .
ALSO READ: How to Start Recharge Card Printing Business in Nigeria
This is How to get the Glo 4G LTE Network
Step 1: Get a LTE Sim from any Gloworld, Glozone and dealer outlet nationwide.
Step 2: Get a LTE Handset or Device from Open market or Gloworld.
Step 3: Buy your GLO 4G-LTE data plan by dialing the code *777# to get started.
List of all Glo 4G LTE Data Plans
Small Plans
Plan Name ==> 4G LTE 50    Price (N)50         Data Volume ==>30MB  Validity >>1 Day
Plan Name ==>  4G LTE 100  Price (N)100    Data Volume==>60MB   Validity>>1 Day
Plan Name ==> 4G LTE 200    Price (N)200    Data Volume==>200MB  Validity>>5 Days
Medium Plans & Large Plans
Plan Name ==> 4G LTE 500    Price >>500      Data Bundle 1.6GB    7 Days
Plan Name ==> 4G LTE 1000  Price>>1,000    Data Bundle  3.2GB     Validity30 Days
Plan Name ==> 4G LTE 2000  Price>>2,000      Data Bundle 7.5GB   Validity30 Days
Plan Name ==> 4G LTE 2500   Price>>2,500     Data Bundle 10GB     Validity30 Days
Plan Name ==> 4G LTE 3000  Price>>3,000     Data Bundle 12GB      Validity30 Days
Plan Name ==> 4G LTE 4000 Price>>4,000      Data Bundle 18GB      Validity30 Days
Plan Name ==> 4G LTE 5000 Price>>5,000      Data Bundle 24GB      Validity30 Days
Plan Name ==> 4G LTE 8000 Price>>8,000       Data Bundle 48GB     Validity30 Days
Plan Name ==> 4G LTE 15000 Price>>15,000    Data Bundle 60GB    Validity30 Days
Plan Name ==> 4G LTE 18000  Price>>18,000    Data Bundle 90GB   Validity30 Days