How Airtel Nigeria 5G Service is Changing the Game for Telecommunications in Nigeria: A Look at the Recent Deployment in Abuja [2023]
As a proud owner of the REDMI NOTE 11 PRO+ 5G, I was thrilled to discover that Airtel Nigeria has begun rolling out 5G service in Abuja, and that my phone was already compatible with this cutting-edge technology. For those who may be unfamiliar, 5G is the fifth generation of wireless networking technology, which promises to offer faster speeds, lower latency, and greater capacity than previous generations of mobile networks. With Airtel Nigeria's recent acquisition of a new 5G spectrum and an additional spectrum for its 4G network for a price of $316.7 million [1], it is clear that the company is committed to leading the charge in the deployment of 5G technology in Nigeria.
Airtel Nigeria 5G Service
But what does this mean for consumers like myself, as well as for the wider telecommunications industry and society as a whole? Let's take a closer look at the potential benefits and impact of 5G in Nigeria.
First and foremost, 5G promises to offer faster download and upload speeds, which could revolutionize the way we access and share information on our mobile devices. With speeds of up to 10 gigabits per second (Gbps), 5G is significantly faster than the previous generation, 4G, which typically offers speeds of around 100 megabits per second (Mbps) [2]. This means that downloading large files, streaming high-quality video, and accessing complex web applications could all become significantly faster and more seamless with 5G.
In addition to faster speeds, 5G also promises lower latency, which is the amount of time it takes for data to be transmitted between devices. With 5G, latency could be reduced to as little as one millisecond, which is almost imperceptible to the human eye [2]. This could be a game-changer for applications like virtual reality (VR) and augmented reality (AR), which rely on low latency to create a seamless and immersive experience. It could also pave the way for new applications in fields like telemedicine, where low latency could enable doctors to perform remote surgeries with greater precision and control.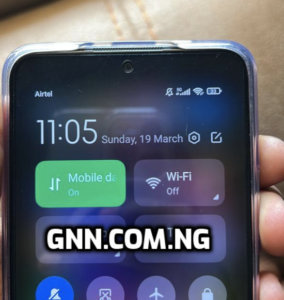 Of course, the deployment of 5G is not without its challenges. One of the main hurdles is the need for additional infrastructure, such as new cell towers and fiber optic cables, to support the increased capacity and speed of 5G. This could require significant investment from telecommunications companies like Airtel Nigeria, as well as from the government and other stakeholders. There are also concerns around the potential health effects of 5G, although the World Health Organization (WHO) and other regulatory bodies have stated that there is no evidence to suggest that 5G is harmful to human health [3].
Despite these challenges, the potential benefits of 5G are too great to ignore. In addition to the advantages mentioned above, 5G could also enable new applications in fields like autonomous vehicles, smart cities, and the Internet of Things (IoT), which could transform the way we live and work. By providing faster, more reliable, and more secure connectivity, 5G could open up a world of possibilities for innovation and growth in Nigeria and beyond.
In conclusion, Airtel Nigeria's recent acquisition of 5G and 4G spectrums positions them to offer a wider range of services to their customers. The deployment of 5G in Abuja and other parts of Nigeria is a testament to the company's commitment to innovation and growth. With 5G promising faster internet speeds, lower latency, and higher bandwidth, it's exciting to see how it will transform various industries in Nigeria. As more people switch to 5G-enabled devices, Airtel Nigeria's 5G network will provide them with the necessary infrastructure to take full advantage of this new technology. Overall, Airtel Nigeria's 5G service is an excellent development for the country's telecommunications industry and will undoubtedly bring positive changes to both individuals and businesses alike.