Advertising is very important for the growth of every of any business. It is much easier now than ever to reach millions of people through the internet.
You can get to advertise your services or product on various blogs, websites or other digital devices. From my experience in the Nigerian Marketing world, I have drawn up this list.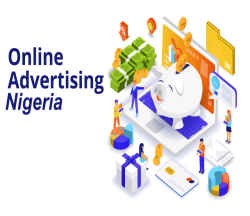 There are other really good agencies but I'll just stick with the top five. In no particular order, they are:
Wildfusion
They were among the first to start out, they are grounded in the art and know their stuff very well. I am not really sure what their strong points are but they seem to be able to do everything.
You can visit their website @ http://www.wildfusions.com
ALSO READ: How to Check MTN Data Balance
Anakle has found a place in the Nigerian digital marketing industry and are obviously here to stay. They were the brains behind the viral sensation – BridePrice App.
Their core area of expertise is in product development and this they have proven by shelling out numerous products.
They are the guys to call if you are interested in creating an app or the likes. You can visit their official website at www.anakle.com
Giga Lagos is the Nigerian arm of the international digital marketing agency Giga. Their core strength tilts towards content marketing and social media marketing.
They have produced quite a few e-books that have made an impact in the marketing circle. One of them is The Dawn of a New Age of Marketing.
You can visit their official website at www.gigalagos.com
These guys know their digital media buying especially Adwords. A common misconception among people is that since google AdWord is free, anyone can do it. Not true.
The way it is structured, the better you are at it the more money you can save.
BiteSizeNG is another digital marketing agency that have been around for a while and have proven their mettle with their achievements.
You can visit their official website t www.bytesizeng.com
Remember this list is in no way conclusive, if you know of any other good Digital Advertising Agency in Nigeria please drop their names and websites in the comment section.
Also remember to Share.